We are happy to invite you to a rich business programme of COMTRANS 2021 which will take place at the COMTRANS Arena in the Hall 14.
4 days
of the programme

80+ speakers

10+ panels

On September 7 the first day of the exhibition at the COMTRANS Arena starts with the Winner Ceremony of the Za Rulem Grand Prix for commercial vehicles? Masters of the Ceremony – Maksim Kadakov, the editor-in-chief of Za rulem magazine and Dmitry Potseluevsky, the editor-in chief of Reis magazine.
The partners of the Ceremony are the leading Russian tyre brand – Cordiant Professional and the Turkish Automotive Industry Exporters Association OİB.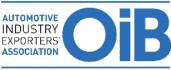 Seven winner nominations of the Grand Prix include LCVs, midsize and heavy trucks, construction trucks, small/midsize and large buses, trailers and semitrailers.
After the ceremony, the programme will feature a strategic panel discussion «Commercial vehicles market: coronavirus pandemic impact – growth points» organized in co-operation with the Association of European Businesses (AEB).


The session will be moderated by Tadzio Schilling, Chief Executive Officer of the Association, the guest speakers include Minister of Transport Vitaly Saveliev, Deputy Minister of Industry and Trade Alexander Morozov,top executives of Russian and International OEMs including KAMAZ, GAZ Group, MAN, Isuzu, MAZ.
The next panel session – «Russian commercial vehicle market outlook and middle-term forecast», also organized in partnership with the AEB will be led by Sergey Udalov, Managing Director of the Autostat Agency.
The panel will feature speakers from the Center for Strategic Research (CSR), Director of the Russian Automotive Market Research Tatiana Arabadzhi, Head of Department of the Analytical Center for the Government of the Russian Federation Grigoriy Mikryukov, пPartner of the NEO Centre Alexey Volostnov and spokespersons from other consulting companies.
The closing session of the Day 1 «Use of hydrogen fuel in commercial vehicles», is organized in co-operation with the German-Russian Chamber of Commerce (AHK).


The panel will be moderated by Yury Dobrovolsky, the Head of the Competence Centre for New & Mobile Energy.
The guest speakers of the session include Deputy General Director of the Russian Energy Agency (REA) Oleg Zhdaneev, the Chairman of the German-Russian Chamber of Commerce Matthias Schepp, the CEO of Cellcentric – a Daimler Truck & Volvo Group Company Matthias Jurytko, Managing Director of Clean Logistics Philip Wagemann, the Chief Innovation Officer of KAMAZ Sergey Nazarenko, experts from GAZ Group and other OEMs.
Our next mailings will include details of the second and following days of the COMTRANS Arena 2021 progamme.